New York, New York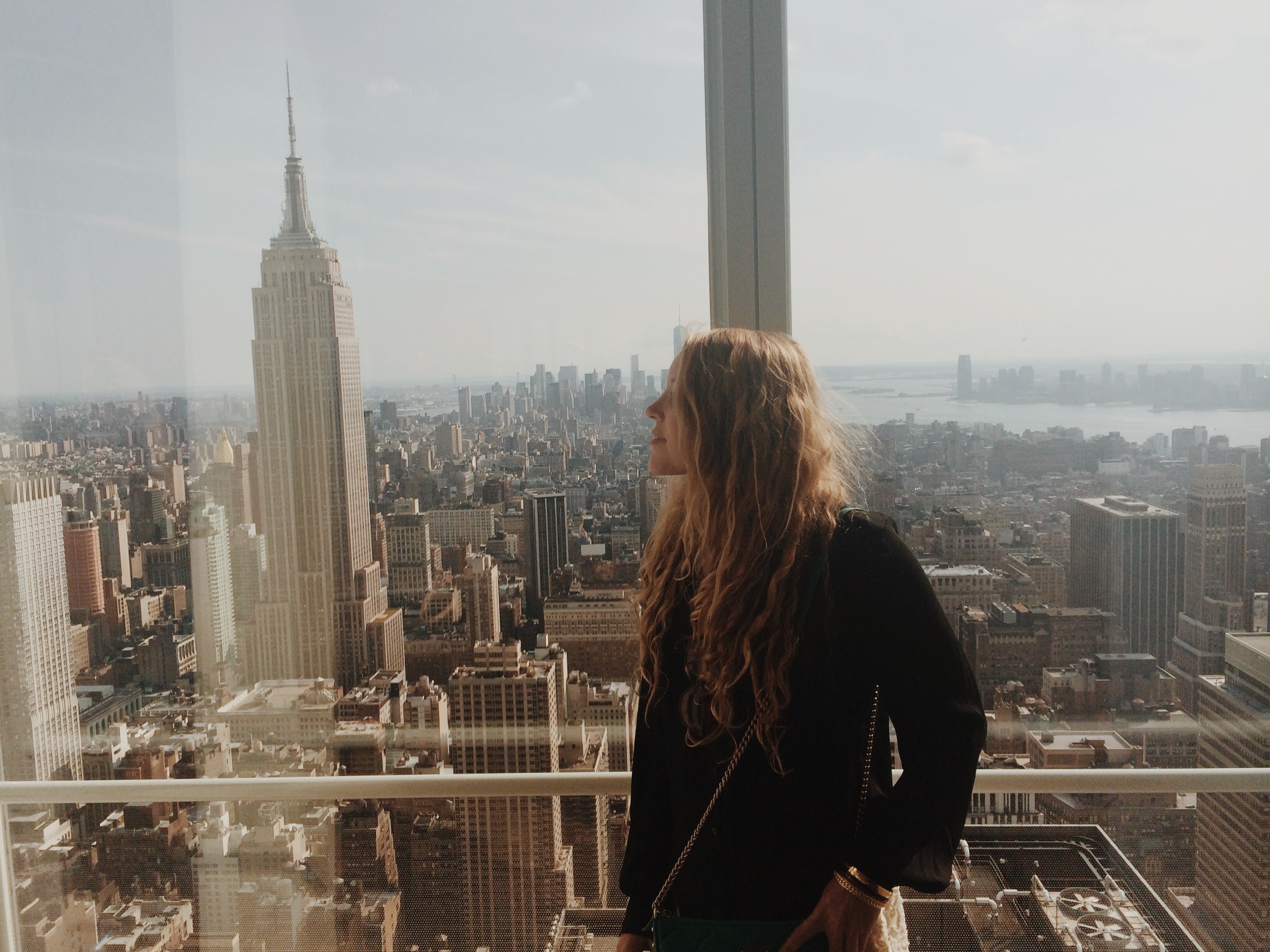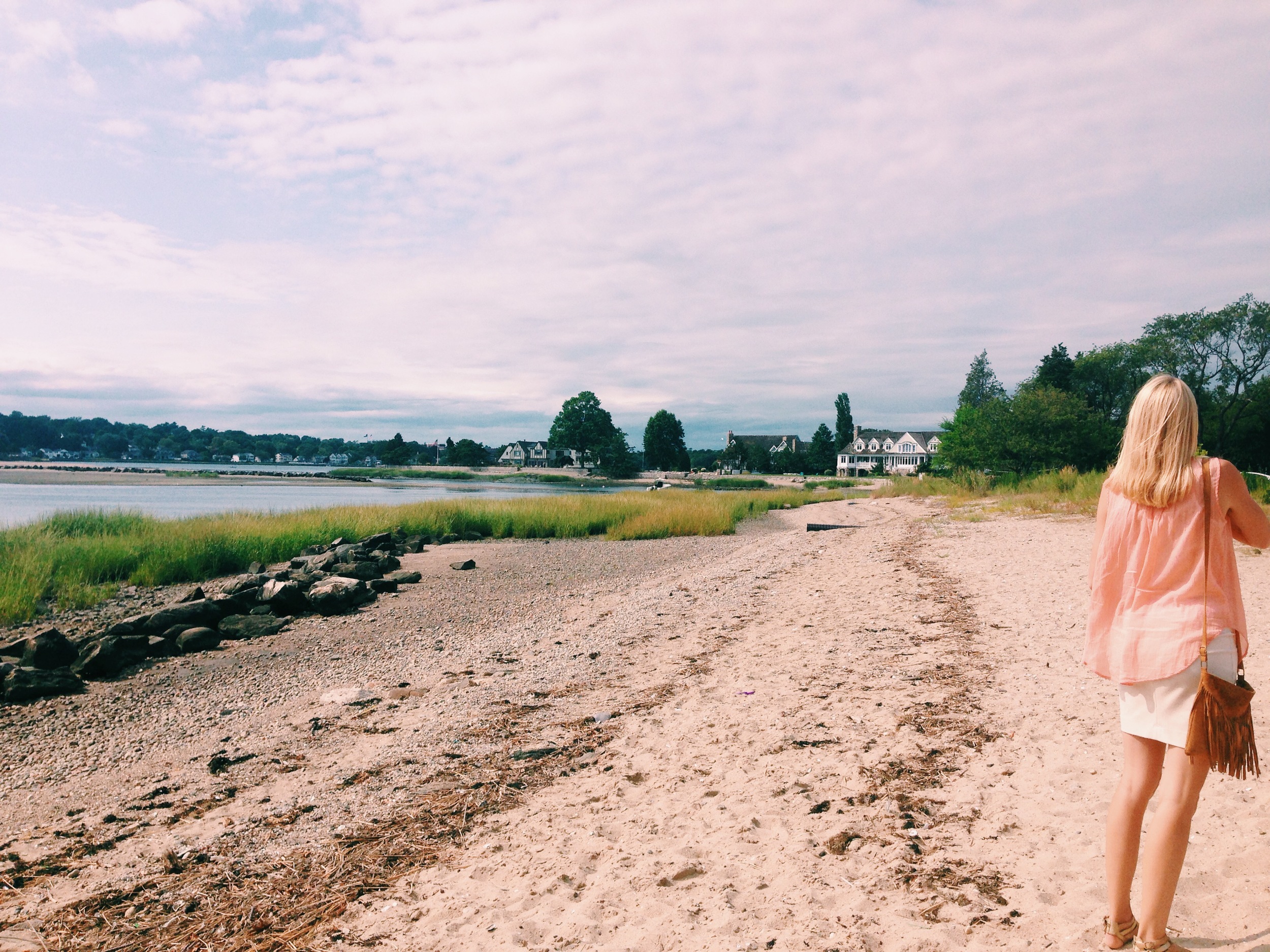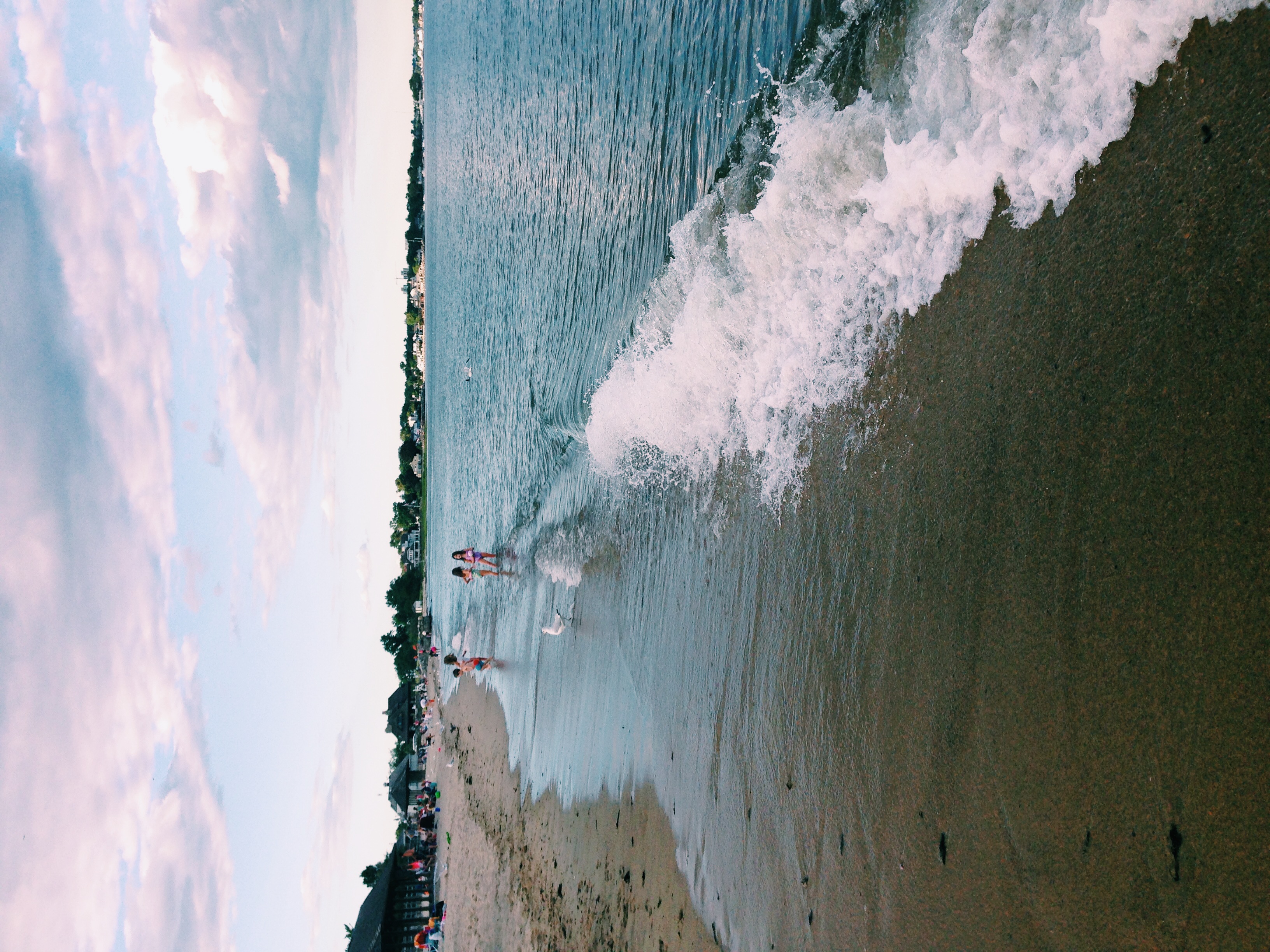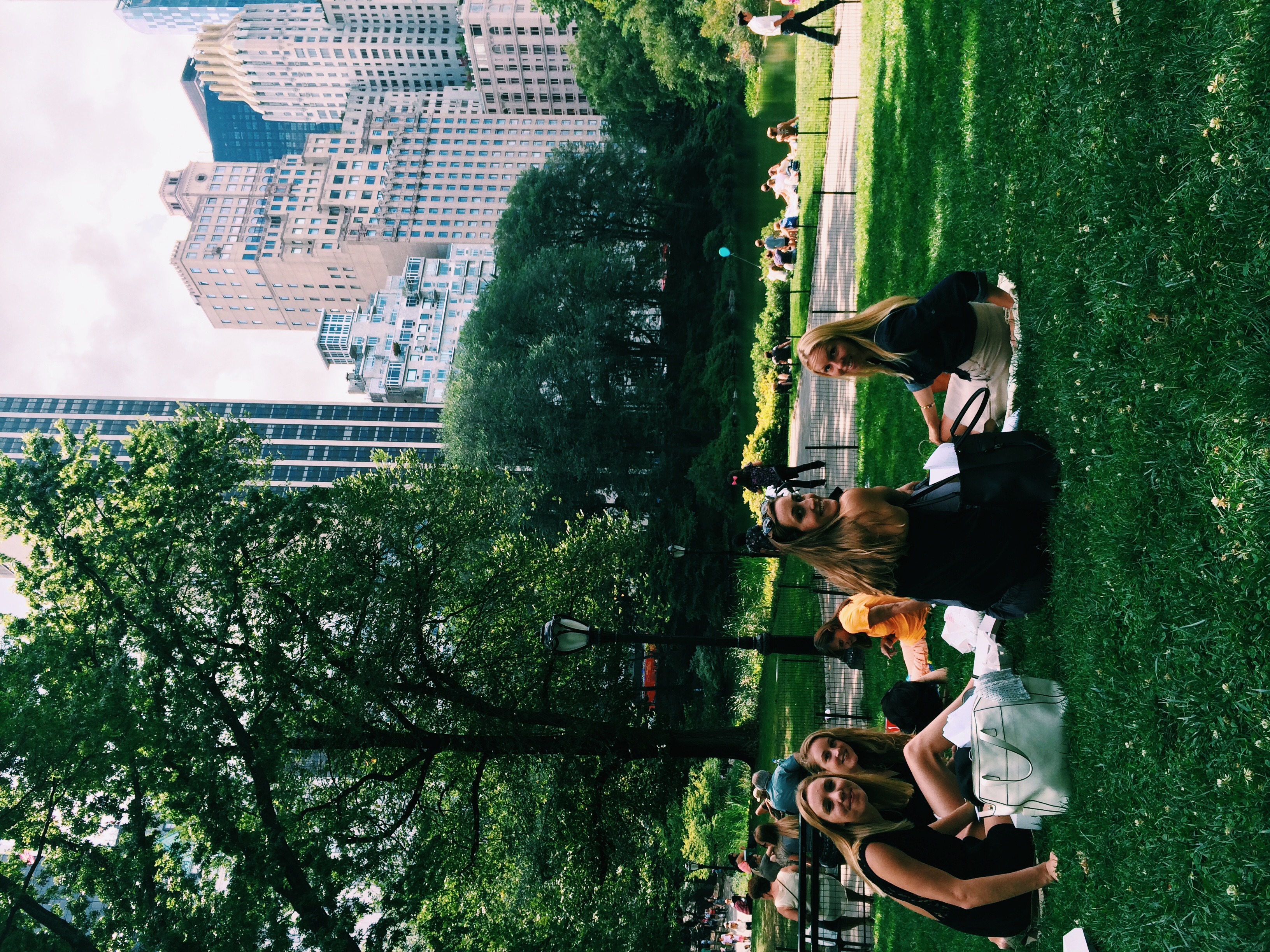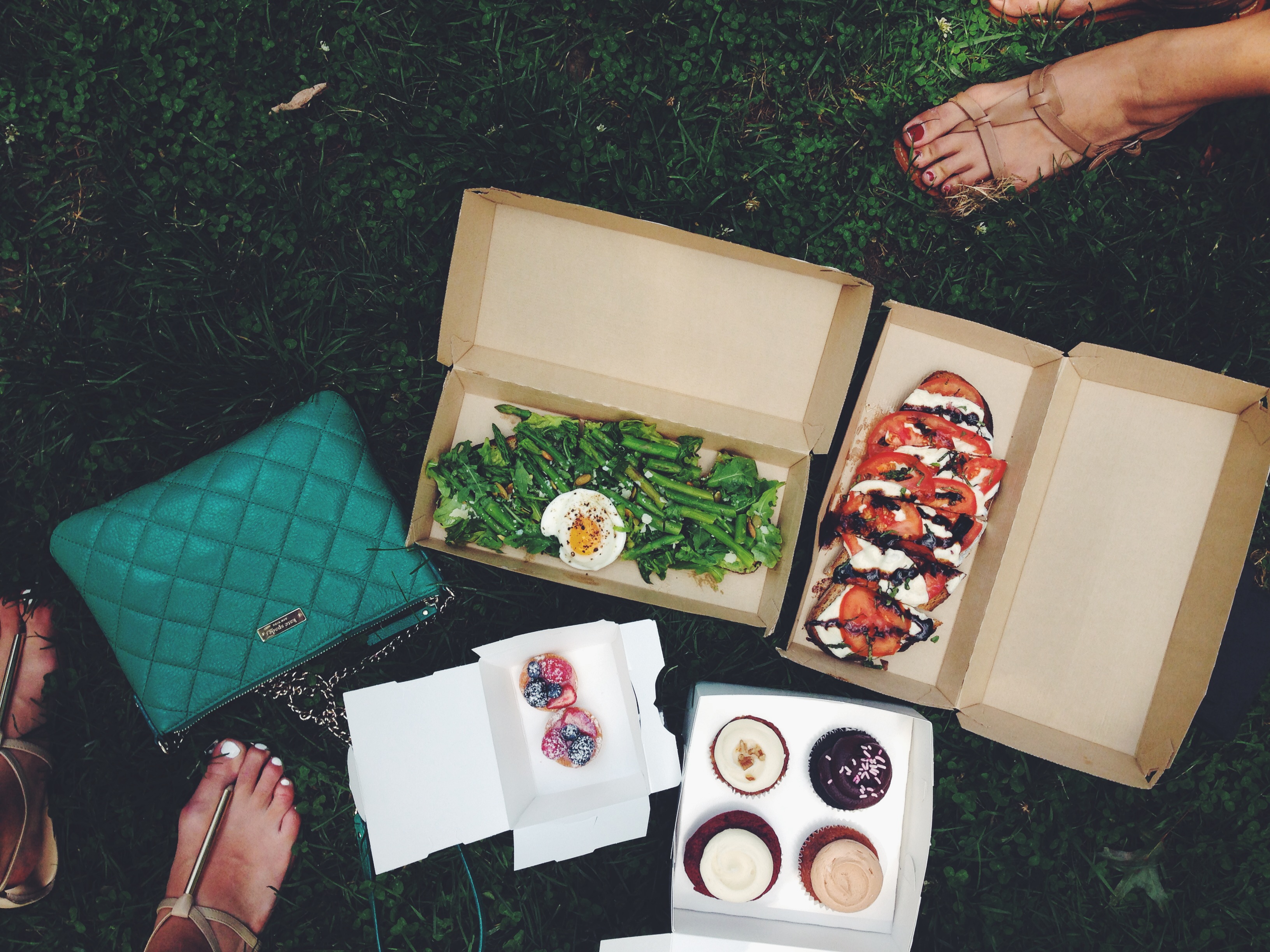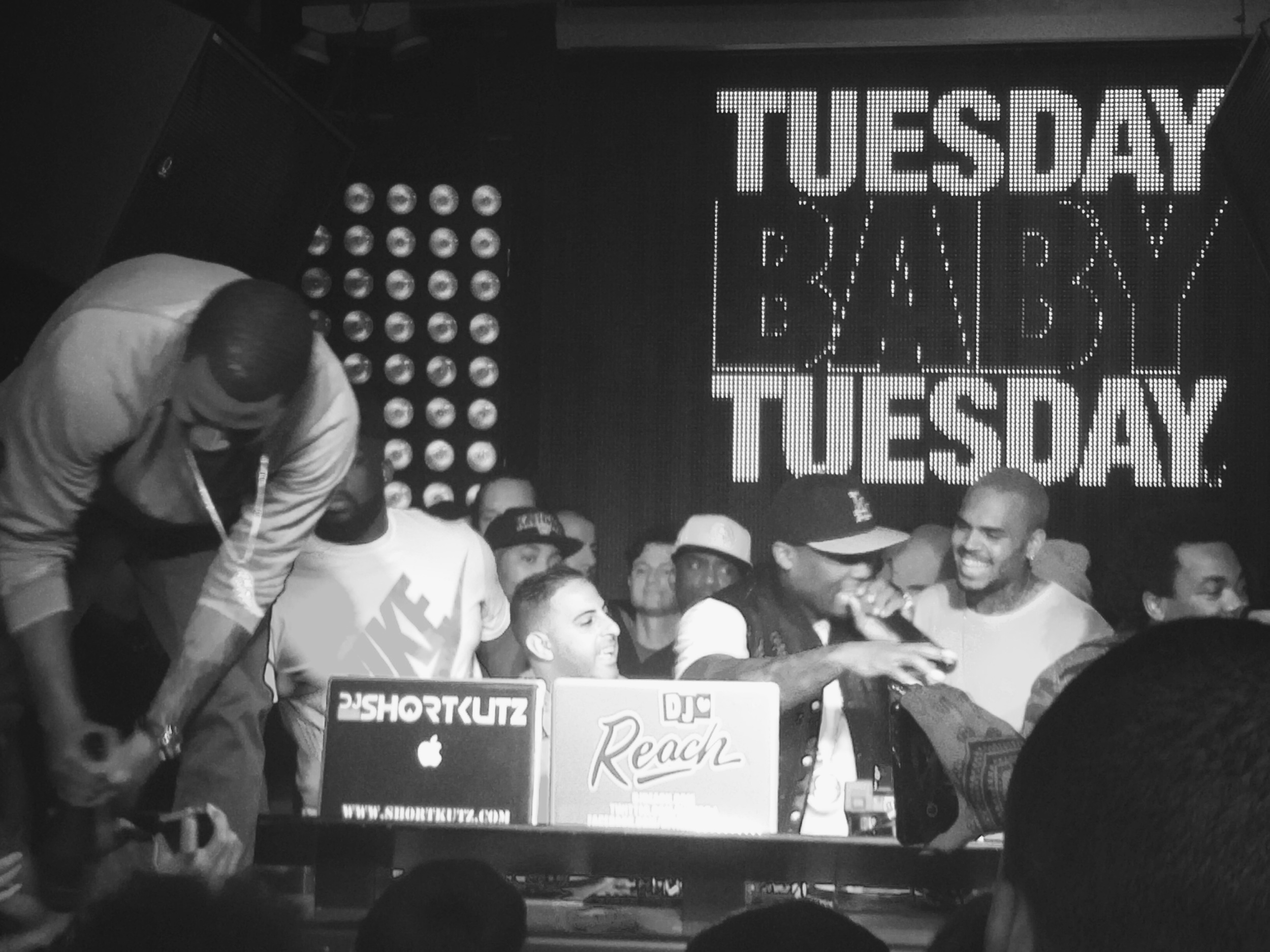 New York, New York. A sprawling menace of a city, packed to overflowing with relentless life and lights and action. It's difficult to comprehend from the inside, and even more difficult to conceptualize from the outside. A beacon of hope, New York is the promise land for countless immigrants and wistful teenagers and hopeless twenty-somethings, a city brimming with expectations and ideals and dreams of what could be. You can feel it as you walk through the city; it's a place where people come to be somebody, the place they come because it's all happening there. I don't think any other city has as many identities as New York City does. There is the finance world of fast-paced Wall Street, the big lights on Broadway and flashing ads of Times Square, the stiff politics of the UN, immigrants hawking roasted nuts and hot dogs from carts on the sidewalks, restauranteurs opening trendy bistros and hipster dive bars and thousand dollar a plate restaurants; there are students and academics and scientists and historians, there is Van Gogh and Monet at the Met, and parts of Egypt, and then there are tech companies and models and fashionistas strutting down Fifth Avenue in impossible heels, there are musicians playing on the street and selling out Madison Square Garden, there are literally people of every color and kind and size and nationality. It's the most overexposed, over-imagined, over-idealized city and as a result New York City is the largest kaleidoscope in the world. The identity of the city isn't muddled by all these conflicting ones. It simply exists in layers of reality, converging on the same physical plane to produce the one truth of New York: It's everything. Everything it ever was, everything it is, and everything it will be is all condensed into the city that never sleeps, the city that constantly shape-shifts and takes on new identities while somehow managing to cling effortlessly to its history. New York is one of a kind. There is no place in the world like it, no place full of life and adventure and constant relentless motion. This is why New York is so well loved – because everyone can see themselves in it. Everyone can be found, if you try hard enough, in New York City.
I was actually lucky enough to stay at the home of a childhood friend in Greenwich, Connecticut, so I split my East Coast time between the beaches and small-town main streets of the suburbs and the Big City. I loved this because it meant we got to take the Amtrak every time we went into the city; there is something exciting and nostalgic to me about taking the train. It also meant I had a respite from the wildness of New York City, and got to stick my toes in the Atlantic Ocean for the very first time. Here are a few favorite highlights from my first taste of the East Coast:
The Jane Ballroom - A one-time hotel for sailors designed by Ellis Island's immigration station architect, William A. Boring, my favorite part about this boutique hotel's history is the fact that it housed the Titanic survivors. While I can't speak to the quality of the hotel or the food, The Jane Ballroom is a great spot in the West Village for late-night dancing on tables…or velvet chaise lounges by the fireplace. It's a unique venue with a great crowd and a solid DJ.

Sleep No More at the McKittrick Hotel – An interactive theater experience based on Macbeth sounds like something I would absolutely detest. But I honestly cannot stop raving about Sleep No More. It was like nothing I had ever experienced before; I knew it had won a slew of awards for design and choreography, but the innovation and genius behind this show totally blew me away. It completely shattered my idea of theater and changed the way I look at live performance. I won't give away too much, but the basic gist of it is an old remodeled "hotel" where each floor features a different set design. You wander freely through the different rooms and floors, and occasionally run into the actors, who perform moving throughout the set. You wear a mask and occasionally interact with the set and actors, which might sound intimidating to introverts or people who are uncomfortable with live performance, but somehow the mask takes away all those pretenses and gives you a shot of curiosity. It's truly incredible, beautiful, and a totally insane experience well worth the $80. Plus there's a really great 20's themed bar at the end/beginning with killer cocktails.
Gallow Green at the McKittrick Hotel – The site of the aforementioned Sleep No More; if you're not willing to throw down the $80 for the performance, you can settle for the beautiful trellised rooftop bar, designed to look like an abandoned and overgrown train car. Gorgeous lanterns and fairy lights hang from iron rods covered in sprawling vines, and you sit at wooden picnic tables enjoying innovative cocktails and delicious small plates. The restaurant inside the McKittrick Hotel, The Heath, is also worth mentioning – dark and smoky and populated with waiters/actors who bring a true twenties feel, and a more extensive menu from the same great kitchen.
Warby Parker – Gorgeous and stylish frames (sunglasses and eyeglasses) from wall-to-wall in the price range of $95-$130...plus they work with your eye doctor to fill your glasses prescription at no extra charge, ship anywhere in the US, and offer thinned lenses at no extra cost. For someone with a prescription of -8 (aka pretty much legally blind) this is a huge deal. And did I mention how stylish they are? The branding of this store is absolutely on point and reflects the high quality of its product.
Finale – Might be just another New York City club, and I'm not even sure how it would be on a normal night…but it is worth mentioning that I saw a live (okay, I don't think there was any actual singing going on here…) performance by Chris Brown, 50 Cent, and Trey Songz here. On a Tuesday. With bottle service. Apparently most Irishmen under 30 who come to New York these days are actually excellent promoters, who knew?
Chelsea Market – As a food lover and avid Food Network fan, I'd had Chelsea Market on my list since long before I bought my ticket. It did not disappoint. In fact, it was a bit overwhelming, almost like if Pike Place Market and La Grande Epicerie were combined into one enormous machine of a building. Samples and ice cream and cheese and local produce and stores bursting with beautiful kitchen utensils and cookbooks and candy shops and butchers and bakers…it's one of the best offerings of New York's culinary scene. Queue the best lobster roll I've ever eaten (okay, to be honest the competition is about 3 deep…but still) at the Lobster Place and milk ice cream from Ronnybrook Milk Bar (trust me) and all my dreams had come true.
Le Bain at The Standard High Line – Although the crowd here is mixed (read: may include the occasional obnoxiously drunk prep school legacy in salmon colored shorts and boat shoes who won't shut up about going to med school in the Caribbean) the view and location make The Standard 100% worth it, every time. The absolute best is getting there an hour before sunset, grabbing a good spot to sit, and then watching the city transition from golden apricot to deep purple to darkness when it all comes to life again. Order a pitcher of mojitos and a savory crepe (sure, they go together) and enjoy the unbeatable view at this breathtaking rooftop bar.
Biergarten at The Standard, High Line – Of course, after you've been drinking mojitos all afternoon, the natural next move is to head down to the Biergarten at the bottom of the elevator and grab a few beers and play a round of foosball. Be warned: Warby Parker is right across the street (along with more than a few great boutiques), so if you are more prone to impulse purchases after a few drinks, do not enter.
Frying Pan – A bar on a boat…do I need to elaborate? Actually, I should: it isn't just a bar on a boat, it's a bar that IS a boat. And I guess technically it's a "floating lighthouse"...Especially gorgeous at sunset with a pitcher of sangria and a hot dog.
Artichoke Pizza – In the great New York City pizza debate, this one comes up pretty frequently. I'll keep my mouth shut and let the experts tell you why this slice deserves a top spot. Word to the wise: spinach artichoke.
The High Line – I was surprised when most people I spoke to about New York hadn't walked the High Line. It's a really incredible pedestrian walkway (ahem, "linear park") that stretches for 1.45 miles from Gansevoort Street in the Meatpacking District, through Chelsea, to the West Side Yard on 34th Street. An abandoned rail line, the High Line was converted for pedestrian use in 2009, and construction still continues to this day as the High Line is improved and modified. It has some beautiful views of the city, dotted with shops and restaurants and bars, and gorgeous landscaping and art installments along the way.
Picnic in Central Park is a must! We stopped by The Plaza Hotel (a tourist spot that's worth seeing for the gorgeous architecture inside) to grab snacks from the extensive Food Hall downstairs; we came away with some beautiful tartines – asparagus and poached egg, mozzarella and tomato – and a few too many cupcakes.
The Metropolitan Museum of Art – A gorgeous museum right on par with the British Museum and the Getty, I was lucky enough to be guided by my friend's mother, who is quite knowledgeable about art history. I can also now say that I've seen nearly every important impressionist work. It would take a lot longer than the hour or so we spent wandering through the halls to really appreciate everything this museum has to offer, but it's worth seeing for more than just the art – the rooftop is beautiful and features rotating art installments (and a full bar).
New York Public Library – In all honesty, I wanted to come here because of Sex and the City (you know, the "Big" wedding…), but because it looked so beautiful in the movie and I absolutely adore libraries. It didn't disappoint – gorgeous marble staircases and ornately carved high ceilings, I wished I could spend more time in here on a rainy day.
And if you happen to be fortunate enough to spend some time in the suburbs, take a bike ride through Old Greenwich and make a pit stop at the Bagel Shop (Upper Crust) before heading out to Tod's Point to rent kayaks and explore the bay.
All in all, an absolutely beautiful East Coast week.